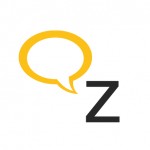 Zappenin was launched with a single guiding belief:  businesses that are "authentically" active in social media are better for consumers.  Founder Peter Morse, a veteran in the local business search space, realized there was a gap… or even a chasm… between local business search & social media.  Businesses large & small across the U.S. are being encouraged to use social media to market their products and services & connect with customers… and they are doing it.   However, little of this effort is helping them connect with new customers.  Social media is great at connecting with existing customers & other people who already know a business (think Facebook page likes, Twitter followers, etc.), but it is much less effective at finding new ones.  Zappenin believes this should not be the case.  Businesses that are "authentically socially active" should not only be rewarded with new customers, but it is also these businesses that customers should trust the most!
Zappenin intersects local business search with social media.  It strives to understand the social media activity of each & every business, and then promote those that exhibit the best overall authentic social activity (ASA) score… or as we like to call it, "ZapScore."  This involves collecting & monitoring millions (soon, billions) of social signals and using proprietary analysis & algorithms to compare and rank businesses for consumers.  (Fortunately, our founder has a PhD in statistics.)  By doing this, Zappenin achieves the following:
Consumers in search of new products and services on Zappenin are presented with great, socially-active businesses to meet their needs.
Businesses that put the time & effort into their social media are rewarded with

new

customers.
Win-win.
Join Zappenin
If your business would like to join Zappenin, please add it here.
Follow Zappenin
If you'd like to stay up-to-date on "what's happenin' at Zappenin", follow us: